Building collapse occurs when the structural integrity of a building fails and falls due to some major issue. The collapse may be either due to natural disasters e.g during an earthquake or it may be human -made
In Kenya and many third world countries, most building collapses are manmade disasters. You find that the construction industry has been marred with unscrupulous dealings that compromise the quality of buildings. These may be either by employing quacks to carry out building projects, poor workmanship or even the use of substandard buildings.
Whereas there exists a robust legal framework to ensure that collapses do not happen, we have a very big gap, especially at the enforcement level.
Who is in charge of regulating the Construction Industry in Kenya?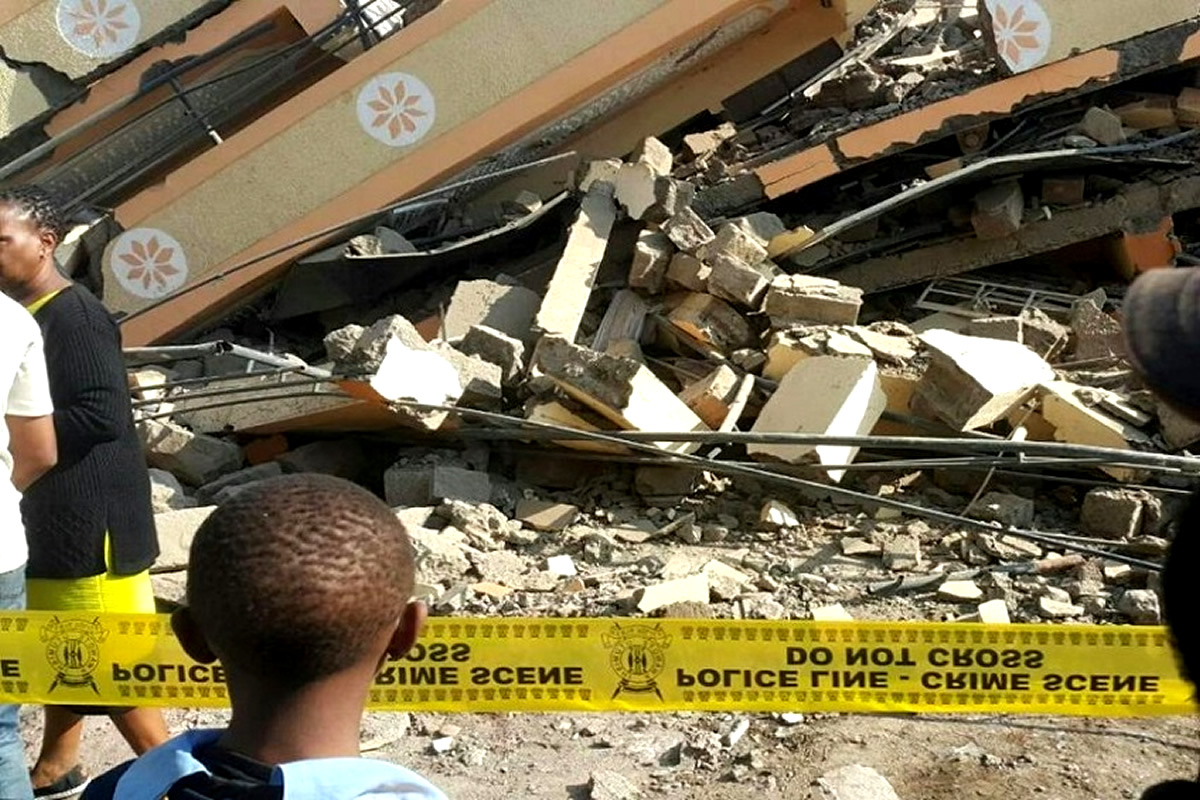 The construction industry is characterized by the intertwining of various players notably the local government, state corporations such as the National Construction Authority (NCA) and National Environment Management Authority (NEMA). When a building fails, it is critical to examine the players and the role played by each.
County Governments
The function of development control is the mandate of the County Governments. In Nairobi,for example, all architectural and structural drawings for proposed developments should be submitted to the planning department at City Hall, under Nairobi City County (NCC), for approval before a building permit is issued.
This is a move aimed at stemming improper use of land and subsequent demolitions as well as check on the growth of unplanned settlements and slums. NCC also carries out inspections on building sites mostly to check on compliance with the approvals.
It is important to note that most of the cases of buildings collapse due to poor construction are in poor neighborhoods where there is little or no inspection. According to Transparency International (2014), contractors and owners of the buildings bribe the NCC inspection unit to bypass the inspection process.
It is the low income earners in search of affordable housing that end up suffering due to poorly designed structures and live at risk of injuries and even death should the buildings come tumbling down.
The National Construction Authority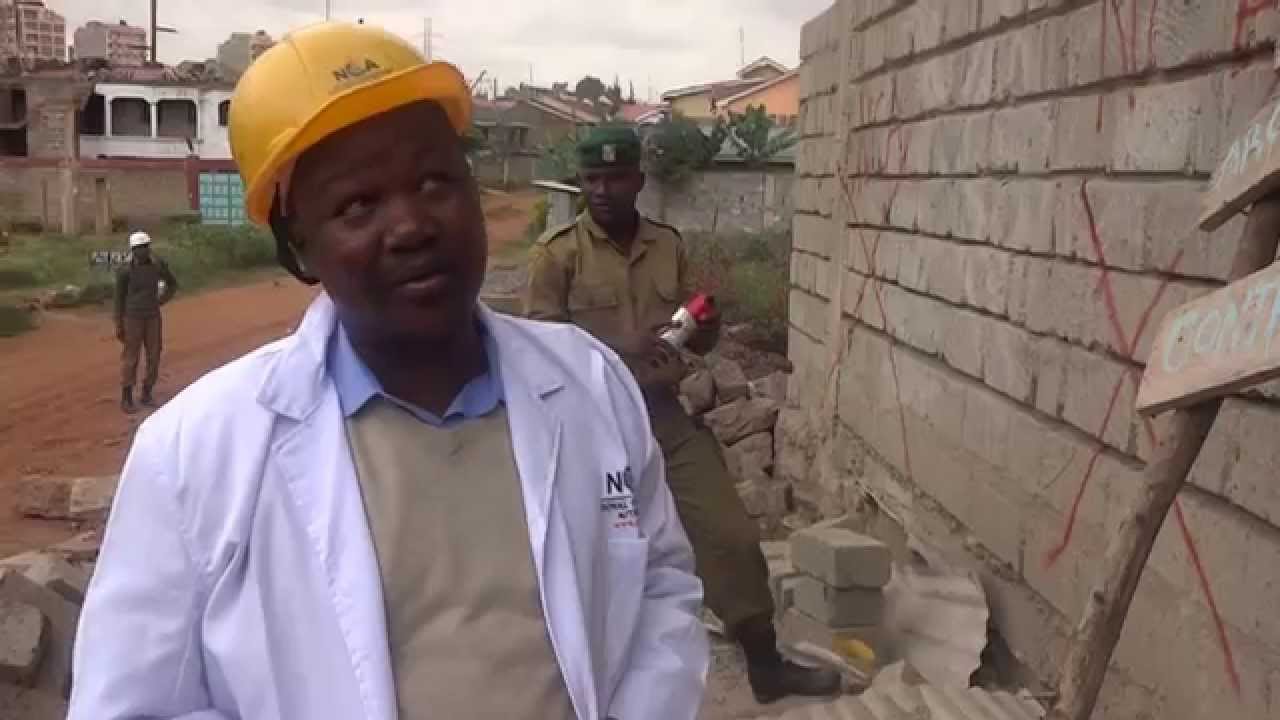 The National Construction Authority was constituted under ACT No. 41 of 2011, in a move to weed out rogue contractors and reduce the amount of malpractices that have seen the collapse of buildings due to poor workmanship.
Professionalizing the industry will require a complete overhaul of the status quo characterized by quack contractors, an unskilled labor force, blatant disregard of health and safety of workers in construction sites and the existence of several informal businesses within the entire supply chain of construction.
So far, their notable achievement has been registering all contractors under one roof and ensuring relevant classes are given to each as well as accrediting about 150,000 construction workers and site supervisors.
They have also conducted various sting operations in conjunction with the County governments in order to enhance quality assurance and compliance.
The clock is ticking and only time will tell how well the NCA is able to inspect upcoming and existing construction sites to enhance compliance of the rules and regulations as stipulated in the NCA Regulations 2014.
National Environment Management Authority
NEMA was established under the new Environment Management and Coordination Act on February 27, 2009 to care for all issues affecting the environment.
This is the body that should propose effective mitigation measures for significant negative impacts of building construction projects, issue guidelines for the management and conservation of natural resources and the environment during construction and carry out onsite inspections properly and on time.
Currently, the system suffers from inadequate funding, corruption, a lack of engagement with important community stakeholders, gaps or duplications of regulations, and a misunderstanding by society at-large of the benefits of a sustainable project.
These serious issues result in little oversight of development projects with potentially huge environmental impacts. Regulation of construction projects is superficial, reaching only as far as the environmental assessment.
In addition, those agencies responsible for drafting reports tend to falsify them in order to satisfy construction entities.
National Buildings Inspectorate
The National Buildings Inspectorate is a state department under the Ministry of Land, Housing and Urban Development that audits buildings to check for conformity with land registration, planning, zoning, building standards and structural soundness.
In May 2015, the NBI working with the County Government and NCA concluded that out of the 2601 buildings inspected in Nairobi, 226 had serious structural issues and 58 of those were marked for demolition.
According to the law, before any demolitions are carried out, the residents ought to be served notice by the Nairobi County Government to vacate any such residences and accorded ample time to leave.
The building owners likewise are issued notice of the intended evacuation and demolition and given first option to demolish and salvage any materials that they deem useful. Failure to comply would result in forced demolition by the County Government working with the NBI assisted by the National Youth Service.
Non-compliance of residents and building owners coupled with scarcity of resources to carry out forced demolitions has seen unsound buildings still standing to date posing serious risk to their occupants
Industry professionals and professional organizations
Noting that the local authorities are often understaffed with not enough technical personnel, an extra pair of eyes would be the industry professionals.
Depending on the contract agreement, the architect, engineer or even project manager who has been contracted by the developer should offer periodic supervision of the building construction until the building is complete and ready for human habitation.
Professional organizations such as BORAQs, AAK, IQSK, ACMK and EBK exist to ensure their members direct, co-ordinate, design and supervise works executed as per the building contract. True professionals will place the public good before mere financial reward.
This is the concept that is embodied in many of the professions' codes of conduct.
''In principle, we can conclude that though not perfect, there exists sufficient regulation of the sector that seeks the protection and benefit of the public at large.
Strict adherence to the law by all citizens and close monitoring of compliance by the regulatory agencies is the only sustainable approach towards a safe and vibrant construction sector.
Corruption is a thorn in the flesh in this country therefore because residents are on location where all abuses of zoning and building regulations are taking place, they are the most strategically placed to detect malpractice on ground as it emerges before it escalates to complete buildings.
According to our constitution, sovereign power is vested on the citizens of Kenya so it's about time Kenyans hold their leaders accountable for their actions or lack thereof. ''
Related