Every Kenyan dreams of owning their own house and escape the shackles of paying rent. Its no wonder that the most frequently asked question any construction professional will receive is "What's the average cost of construction in Kenya?"
The most accurate costs are established by a quantity surveyor (QS) after the house designs are ready. However, one can still get a conservative budgetary estimate once you lockdown on the specifics of where and what you will construct.
It is important to note that construction costs will vary greatly depending on factors such as location, size of house, type of building (residential, commercial, industrial etc), topography and the material/finishes specifications.
Location
Cost of construction varies between urban and rural set up. The general trend is that it is more costly to build in more remote areas since you may incur a greater cost to transport construction materials to such places.
Size of the house
When describing the size of house many people like referring to the number of bedrooms. However, in construction the plinth area is what defines the size of house.
The plinth area or built up area is simply the entire area occupied by the building (including internal and external walls) and is normally given in square metres. This is important because we have rates of construction given per square metre that have been developed by organisations such as the Institute of Quantity Surveyors to serve as a cost guideline for major towns.
What you need to do is establish how big your building would be in square metres, then multiply that by the rate given. For example: it costs around KShs 35,000 per square meter to build a modest house in major towns of Kenya. Therefore if you have a three bedroom house with a plinth area of 130 sq mtrs, the cost of construction should be around KSHs 4.55 million. Note this does not cater for the cost of land and can be higher or lower depending on site conditions.
Finishes
Construction costs in Kenya can be divided into 3 categories: Low, Middle and High cost .The main driver of this is the finishes. Finishes refer to the internal and external surfaces of a house.
Wall finishes can either be paint on plaster or wall tiles, Ceiling finishes can be gypsum ceiling or PVC ceiling, Roof finish can be either mabati (corrugated iron sheet), clay roofing tiles or Decra (stone coated tiles) etc
High quality finishes significantly increase construction costs. The building cost for a high-end home will cost upwards of KShs 60,000 per square metre.
House features
There are certain elements that tend to increase your construction cost. Flat roofs for example would typically be more expensive than the normal pitched roof mostly because of the additional cost that come with concrete works and water proofing.
Full length windows (floor to ceiling windows) that are common in many modern houses overlooking stunning views, would cost more than the regular windows with a sill height.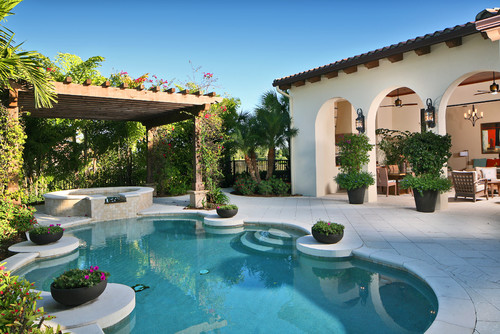 In conclusion, there are no standards to construction costs and every project is unique. This is the reason why you should always engage a professional to guide you based on your budget and advise on how you can save on costs.
Related