The most overlooked area in most residential homes and office premises is the ceiling.
A quick survey will reveal that most institutions will have their ceilings painted plain white yet there is alot more than one can do to add life to a space just by taking advantage of the fifth wall, as it is commonly referred to.
Paint on plaster
The frescoes of Sistine Chapel by Michel Angelo are undoubtedly one of the most lauded ceilings in the world. Though slightly too elaborate for our current times, it presents a perfect example of how paint on plaster can be used to give a space its own unique character.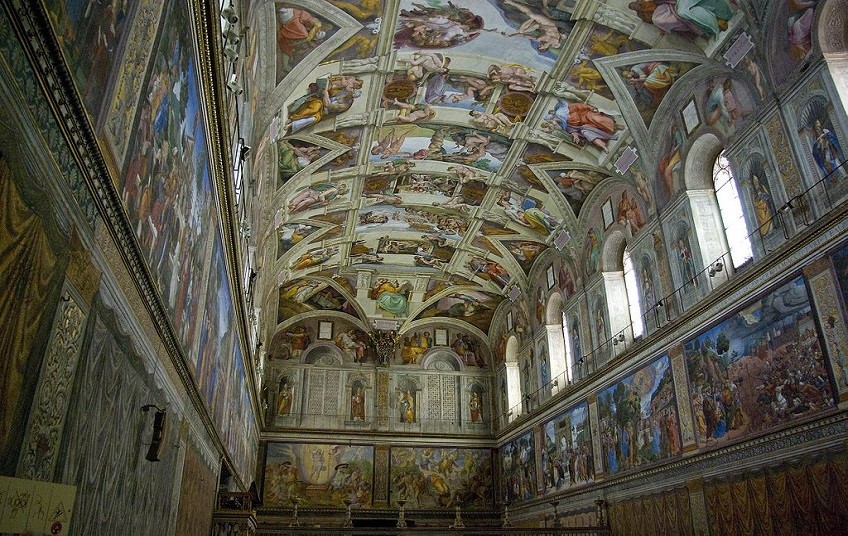 A plain white ceiling can be painted with cool colors that match the walls giving the illusion of the ceiling and the wall being one.
If you are feeling adventurous and want to add a bit of contrast, the possibilities are endless. You can paint your ceiling a completely different color from the walls, making the ceiling stand out.
Wall Paper On Ceilings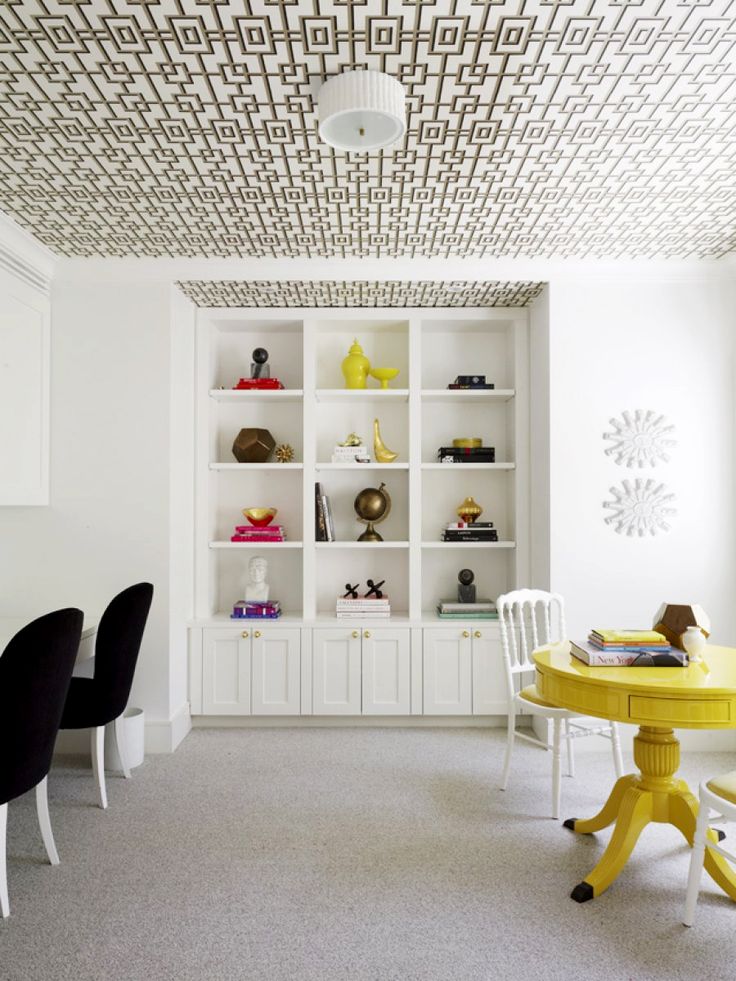 Experimenting with different patterns that are bold can be achieved with paint, and even wall paper. Yes, you heard right, wall paper for ceilings is a thing now. Why do you think that many designers refer to the ceiling as the 'fifth wall'? The advantage with wall paper is that you can hang it yourself, and can be removed in future when need arises.
This means you get to add texture and style to a plain ceiling without it costing an arm and a leg.
Gypsum Ceilings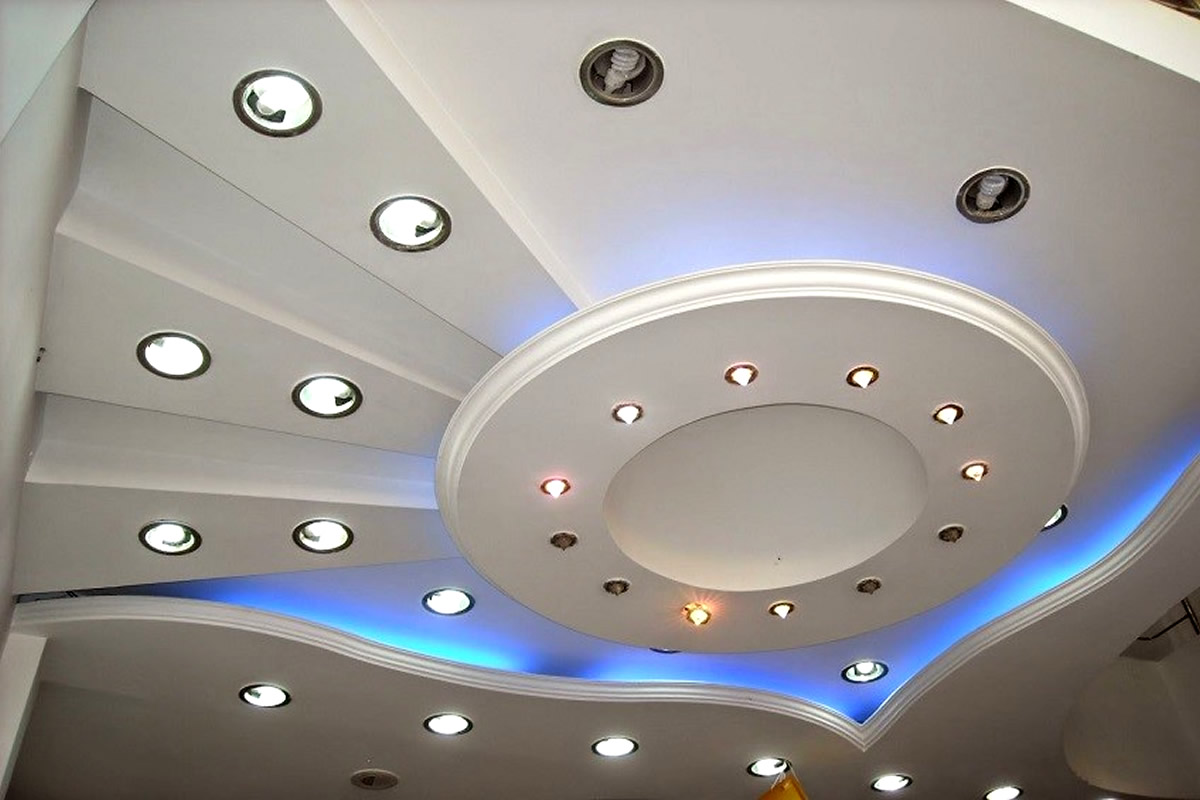 Obviously the type of material you use for your ceiling can either limit or provide a variety of options with regard to ceiling design. A false ceiling is a secondary ceiling dropped below the main (structural) ceiling.
Originally, they were developed so as to conceal building infrastructure such as piping, wiring and duct work and in the process provide much needed aesthetics and ambiance. Gypsum boards are the most popular because they are relatively easy to install and can achieve a variety of irregular shapes and forms.
Intricate designs will incorporate elaborate lighting systems which may be hidden or may incorporate appropriate lighting fixtures such as down lighters and even chandeliers.
PVC Ceilings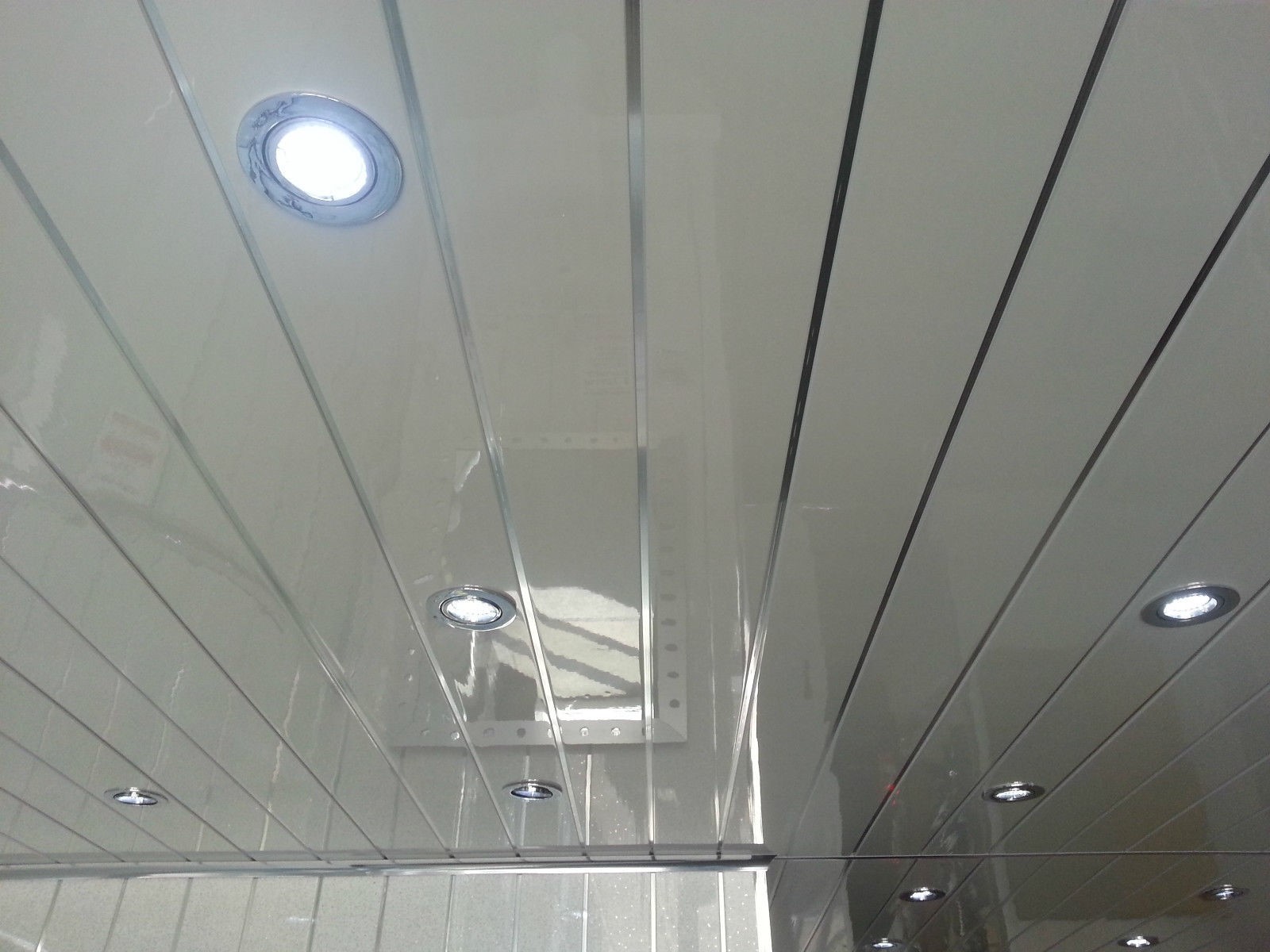 One downside of gypsum boards is that they are easily damaged when exposed to water or moisture.
PVC panels are an excellent alternative to decorating your ceilings and making them waterproof. It is an ideal low maintenance solution since it requires little and sometimes no regular upkeep apart from the occasional dusting. No need to paint, but be rest assured that it will remain vibrant for years. PVC panels are available in matt or gloss finish.
Wood on Ceilings
A touch of wood on ceilings offers that classic look and always give the room a cozy feel. Wood boards and wood panels are an option to consider but remember to pair it up with warm colours to play up to its coziness and make the room feel more intimate.
Wood is a soft but strong and durable material and has some very impressive and beautiful qualities.Each type of wood has its own characteristics but they all share a similar elegance and a natural beauty that is difficult to replicate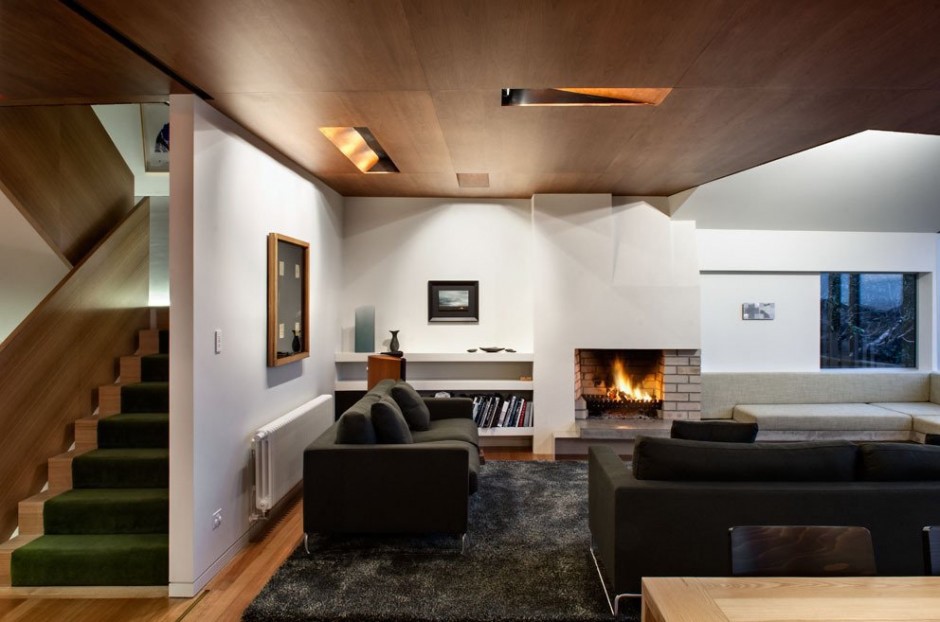 Acoustic Ceilings
Acoustical ceilings, like their name suggests have high sound absorption properties and are suitable for sound control and noise reduction.They are available either as acoustic ceiling tiles, which are glued directly on to a plastered ceiling, or acoustic panels typically installed into a grid system which is suspended from the ceiling with metal wire.
Due to its commercial appearance, the suspended ceiling system is not widely used in residences but is quite popular in commercial spaces ranging from office buildings, banks, schools and even hospitals.
'' So with the many options available, ensure that you incorporate ceiling design into the overall design of your spaces. Giving a room new identity, playing up its assets or toning down its shortcomings may be as simple as just getting rid of that plain white ceiling. What other ways do you think can liven up a ceiling? Kindly let us know in the comment section. ''
Related